For God so loved the world he gave his only begotten son; that whosoever believes in Him should not perish but have everlasting life!
Welcome To Plant Cures
We are here for those who keep their bodies running on what God has provided and for those who do not trust the Pharma/Medical system due to bad experiences or due to just good common sense! May God bless you all with wisdom, and a long healthy life.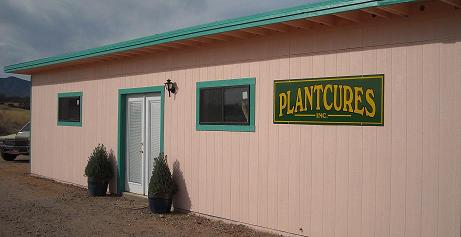 Plant Cures Incorporated is a family owned business since 1992 handcrafting over one hundred and fifty serious herbal products for specific disorders with over fifty tonic herbal products.

Our phone number is 520 586 7955
We will try to help you in any way we can!

You can also email us here.


Natural medicine can change your life!

Take a Look Inside ....... Meet Chris, the Owner/formulator....... and Check Out Our Products!


Please Note We Can Only Ship To USA Addresses!


Suffering from swollen ankles from edema? This Chinese formula works!
Plant Cures Site Directory Links
Our Herbal Products For Specific Health Problems
New Easy Find! See Our Popular Products From A to Z Here
All New Nutritional Organic Health Supplements
Chinese Tonic Herbs and Tonic Formula Products
Understanding Chinese Tonic Herbs
OK, So Which Herbs Does The Herbalist Take
New Book is here! "His Hand Has Provided"
What? The Herbalist Is A Musician?
Our Statement Of Faith
By Request: Traditional Chinese Medicine And Our Christian Faith
Big Pharma And Our Christian Faith
Read Chris' Articles At Natural News.com
Free! Get The Nutritionally Sound Budwig Diet
The Hidden Dangers Of Microwave Cooking
The Man Who Lived 200 Years



Corydalis (Yan Hu Suo) is now back in stock at Plant Cures! Click Here For Info




We Are Now Finally Satisfide We Have Genuine USDA Organic Gogi Berries!
And not just organic by Chinese standards but approved by our own USDA, including regular surprise and undercover visits to this particular field in China and its operations! Click Here For Info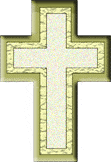 Need to be healed or to heal another but have no money? Jesus gives His healing freely to all of us so that we should heal in His name. See "How to heal the sick in the name of Jesus" here


Just keep scrolling down to see some of our most popular products

He Shou Wu:


The Most Amazing Longevity Herb Of All!


And The Most Beneficial Tonic Herb On Earth!

He Shou Wu Root is a powerful Kidney and Liver Tonic. Its very action of restoring gray hair back to color is testimony to this. There are hundreds of thousands of people that have seen their gray hair return to color from using He Shou Wu. However there are a whole host of other health benefits surrounding this incredible tonic herb
Please click here for ordering and much more info......

Asthma-dren
http://plantcures.com/index.html An all new TCM herbal formula for asthma. (Shown at left) You don't want to miss this!

Also see "Zhi-adren" (Shown at right) A powerful new TCM formula for Adrenal Fatigue and Hypothyroid





Please see our new powerful Ling Zhi (Reishi Mushroom) Extract powders and tinctures

Read the latest information about this Totaly Amazing Mushroom by clicking here.

Also, by popular demand, Strong Defense and many of our other famous products that once only came in capsules, are now available in tinctures and extract powders!


Be sure to see "The Advantages of Tinctures and Extract Powders"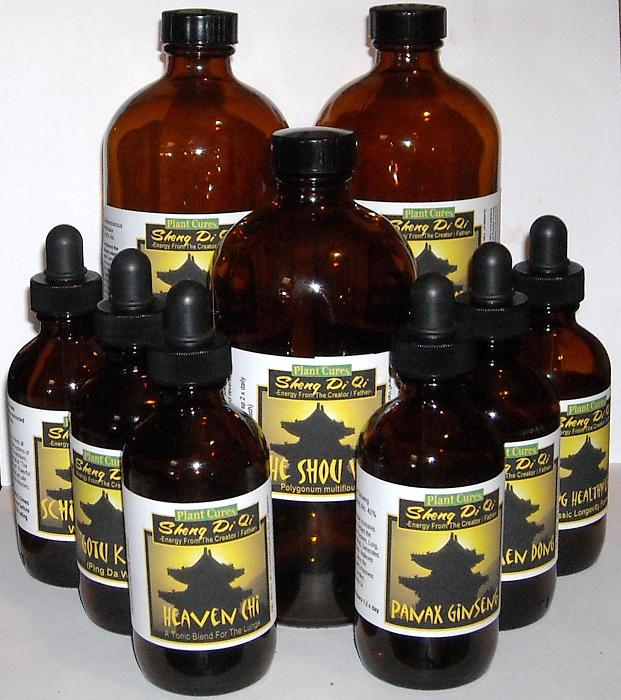 Be Sure To See Our Chinese Tonic Herbs !

Our Sheng Di Qi (Meaning Energy From The Creator/Father) single tonic herb and tonic herbal formula products are the result of many years of experiencing and observing the changes in vital lives from people taking these amazing herbs.

Discover Chinic Tonic Action See "Understanding Chinese Tonic Herbs" and "The Three Treasures Of The Human Body"


Don't Miss Our Original Viral Defense!
The Original Plant Cures Formula Since 1992
This is a combination of six powerful Chinese herbs and one amazing western herb.

The Chinese plants in this formula have traditionally been used against a broad range of germs.

In most cases, Viral Defense alone can stop just about any flu or virus quickly - Many times overnight if caught early! Works against almost any infection as well.
You don't want to be without this!


Bu Gu Zhi And Its Amazing
Tonic and Healing Power
Bu Gu Zhi (botanical name Psoralea corylifolia) is an annual plant in the "Pea family" It is known as the "Scruffy Pea". This amazing little plant has so many uses it is almost hard to believe! Including
alopecia, vitiligo, psoriasis, sexual disfunction and lung disorders.
Read much more here!



All New TCM "Lyme Disease Protocol" From Plant Cures:


In Traditional Chinese Medicine, Lyme disease is treated as toxic fire. These fire toxins are treated with extreme heat clearing herbs. As part of the protocol: Xu
Duan(ChineseTeasel Root) taken with "Clear Toxic Heat" will help drive the spirochetes from the joints into the blood stream. The teasel pushes the bacteria out of their hiding place so the heat clearing herbal bacteria killers can do their job.
Read much more here





The Amazing African Buchu

You will really want to read about the amazing health benefits of our hand crafted Fresh African Buchu Leaf Extract. We have now obtained a 100% organic source for this plant.

Click Here for much more info!



See the amazing uses for our 5:1 Full Spectrum Yan Hu Suo Corydalis Root Extract Powder and the way it can be directed in the body for many major disorders and types of pain when combined with other herbs and formulas.

Click here for ordering and much more info.


Natural Resveratrol!

We now have Natural Resveratrol Extract from Japanese Knotweed. This is 5:1 extract powder

This is closely related to He Shou Wu but has amazing amounts of Resveratrol! Sold in single 100 gram jars or save big on 10 jar kilos.
Please click here for ordering and much more info.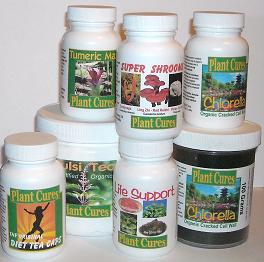 Herbal Nutritional Health Supplements:
With over three years in the preparation, Plant Cures is finally revealing what we think is the finest and healthiest group of whole food nutritional products to ever appear on the planet. All organic, naturally brought about and perhaps most importantly, from whole natural creations of the earth with nothing synthesized or isolated. More products will be released within the next few weeks.

See Our Nutrutional Supplements Here

Liu Wei Di Huang Wan
(Six Flavor Tea Pill)

This classic Chinese herbal formula is useful for a wide variety of conditions from high cholesterol, diabetes, low adrenals, and insomnia to weakness in the knees, poor hearing and poor eyesight.

See much more info on this here.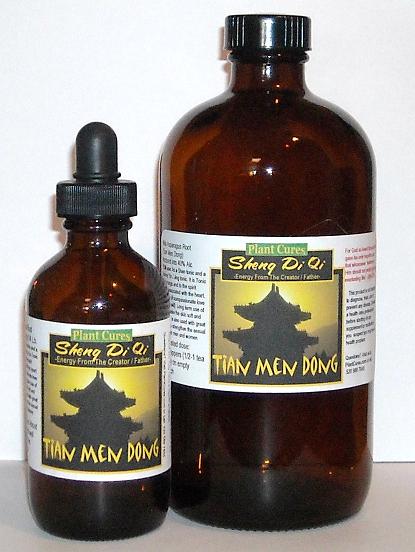 Tian Men Dong or "Shatavari"
One of the most amazing tonic herbs known to man!

Wild Asparagus Root (Tian Men Dong) is called Shatavri in India.
It is tonic to the lungs and then to the spirit (shen) associated with the heart. (Feelings of compassionate love and good will) It is taken by men or women for this. However it does have a truly great and special effect on women!

Used as A Natural Antidepressant for either sex, An amazing womens herb, a Lung and "Wisdom" Tonic, A Kidney Yin/Jing Sexual Tonic, and much more!

Please see this all new page on Tian Men Dong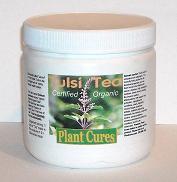 Plant Cures pure Organic Tulsi Tea

On my "First Thing" list as far as addressing general health!

Drinking Tulsi Tea almost Immediately promotes a sense of well being, which can really start your day right promoting a healthy metabolism and stimulating weight loss.

This has an almost unbelievable health benefit list!






All New From Plant Cures: "Life Support"

Life Support is the answer to: "What is the best tonic herbal support that one could obtain in a capsule while still using as few herbs as possible?"

We carefully considered the finest nutrition and tonic herbal energy one could obtain from only four herbal extracts (5:1 whole spectrum) in two "00" capsules.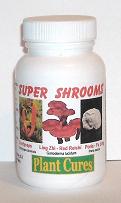 "Super Shrooms" From Plant Cures

Take my word for it, Supershrooms will make a healthy and very noticeable difference in your life and the balance of your whole body.

Red Reishi: "Mushroom of Spiritual Potency," The Amazing Cordyceps, and Poria - Fu Ling: "The Great Absorber" These three super powerful mushrooms work together like a Super Team!




Don't Give Colds Or Flu A Chance To Even Get Close!
Get The Strongest Immunity Ever
"Strong Defense"

This combanation of Ling Zi (The Red "Reishi" Mushroom) and Huang Chi (Chinese Astragalus Root) in highly concentrated extract capsules is the best thing I have ever seen for prevention of colds and flu or just about any contagious disease. IT WORKS!





The Original "Diet Tea Caps"
This Formula Can Really Help Burn Fat

if you call on the action of a plant based product to really help lose weight, That product is going to have to do something a little radical, right? Well this is a combination of senna leaf; a natural laxative, and Jiao gu lan or Gynostemma pentaphylum; an adaptogenic herb that is useful for ridding blood fat Then added is extract of Alisma which is a natural diuretic This can help you burn fat fast.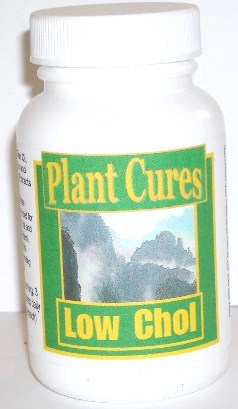 The Incredible "Low Chol"
A Plant Cures Formula For Lowering Cholesterol Numbers

I don't know about you but I am getting awfully tired of being lied to by doctors as a way to push their deadly drug protocol! If you believe all the hype from Pharma Reps and TV commercials then you will also believe that the whole reason our livers make cholesterol is simply to give us a heart attack sometime down the road! I DON'T THINK SO!






Now This Is Really Serious Herbal Business!
See our "Just for fun" site, "BIG BAD BUICKS"

Lots of pictures of really cool cars and some very interesting Buick racing history.
Link up to Jay Leno's Car Collection while you're there. Have fun!

.........But back to Plant Cures:






Bu Zhong Yi Qi Wan: "The Central Qi Pill"
Herbal Formula For Correcting So Many Problems!

These digestive problems originating in the stomach spleen and liver meridians can be the root of gastric prolapse, hemorrhoids, hiatal hernia, chronic colitis, ulcerative colitis, Crohn's disease, celiac disease, chronic hepatitis, muscle atrophy, and even multiple sclerosis and much more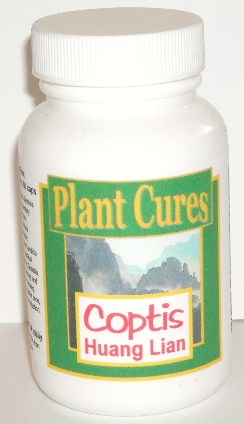 Coptis Root Capsules (Huang Lian)
Often called "Chinese Penicillin"

Some TCM applications of Coptis are: Amoebic or bacterial dysentery, giarardia, traveler's diarrhea, food poisoning, tenesmus, gastroenteritis, Helicobacter pylori infection, ulcerative colitis, Crohn's disease, diverticulitis, appendicitis, cholecystitis, urinary tract infection, gout, lymphangitis, trichomonas vaginitis, pyogenic skin infections, impetigo, conjunctivitis, otitis media, sinusitis, tonsilitis, strep throat, stomatitis, gingivitis and more




No, this is not all there is, It's just the bottom of this page!

There is Much, Much More!
Just go to "Our Products" to see hundreds of items or scroll back up to our
"Site Directory" to read much more and learn all you want to know about herbs!

Please enjoy The Plant Cures Website. There is nothing else like it in the world!